NOW OPEN! MP European warehouse.

CUSTOMIZED SOLUTIONS FOR YOUR THERMAL CIRCUIT PROTECTION NEEDS

Mechanical Products Company (MP) is pleased to announce the launch of its circuit protection devices in Europe. Products will be available to ship from a 3PL Euro warehouse to support customers across the region. The European marketplace presents a variety of opportunities for MP to enhance its global position as a leader in providing engineered solutions in thermal circuit protection. MP product availability includes the Series 17 High Amp, Series 18 High interrupt, and Series 19 for rugged environments.

For more information please contact our European sales agent: https://imds.eu/landing/mp/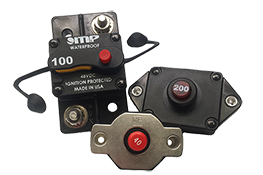 In November, MP successfully partnered with IMDS as its European sales agent. IMDS is responsible for facilitating the sale and engineering support of MP products into new and existing customers within the European Union inclusive of the UK, Eastern Europe, Russia, and Turkey. The IMDS team are experts in navigating market requirements and supporting distribution partners.
For more information on product availability please contact:
IMDS | UK (Headoffice) IMDS | EU Office
p: +44 (0)2380 201409 p: +31 (0) 321-337062
12-13 Eddystone Road de Amstel 38-40
South Hampshire Business Park 8253 PC Dronten
Calmore SO40 3SA, United Kingdom the Netherlands
e: info@imds.eu
w: www.imds.eu
About Mechanical Products
As a leading developer and manufacturer of high quality circuit protection devices, Mechanical Products is well known for providing vehicle manufacturers across the globe with solutions that protect against the hazards of electrical overcurrent, especially in harsh environments. Count on it.
MP has been a leading supplier of thermal circuit protection since 1943. MP circuit breakers are used in thousands of critical & commercial applications ranging from construction & electrical generation, marine, medical, military vehicles, power management & battery backup, recreation vehicles, residential & appliance, specialty vehicles and battery chargers. MP has been management owned since 1998 and maintains manufacturing capabilities in the US and overseas with US facilities in Jackson, Michigan and Lombard, Illinois.
For additional information please contact:
Mechanical Products
Ronald Prokup
(630) 953-4100
helpme@mechprod.com