About MP
MP is America's leading manufacturer of thermal circuit protection devices. We manufacture the highest quality components available for sensing and preventing dangers associated with electrical overloads and overcurrents for a wide variety of products and equipment. Engineers specify MP thermal circuit breakers to safeguard both people and equipment in numerous markets including: power generation, power storage, medical equipment, defense equipment, appliances, marine equipment and transportation equipment.
For over 65 years, MP has distinguished itself through unmatched quality and unparalleled service by exhaustively testing products to the most rigorous limits. Our state of the art electrical testing laboratory ensures that our devices operate in a safe and reliable manner.
History
MP was founded in 1943. In its early years, MP focused on developing innovative circuit breaker designs for the Aerospace Industry, which eventually led to MP becoming the exclusive supplier of all flight critical circuit breakers for the Apollo and Space Shuttle Programs. MP circuit breakers have literally been to the moon and back many times! From lessons learned during its rigorous beginnings, in the mid 1950s, MP began its development of circuit breakers for commercial applications. In 1998, MP's management team purchased the company. Today, MP remains a privately held company that continues to strengthen its product portfolio of thermal circuit protection devices by offering creative and innovative solutions for the most stringent commercial circuit protection applications.

Construction & Electrical Generation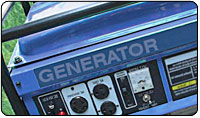 MP's circuit protection solutions may be found on many industrial generators, welding equipment and standby power integration equipment. The products in these markets serve as the electrical protection of key equipment used to support construction and electrical DC generators as well as integration of power into homes and industrial complexes. These environments provide demanding applications for manufacturers and MP provides products and solution that meet the design and agency approvals required for each manufacturer's specific product requirements.
Marine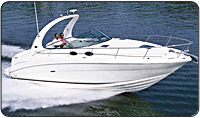 MP has been a respected supplier to the marine market for over 30 years. The marine market has environments that are demanding on electrical systems but also require aesthetically pleasing designs for ease of use. Lessons learned from MP's experience in serving the marine markets have resulted in improvements and product innovations to serve the marine market and other transportation markets. MP has partnered with industry leaders, as well as contract manufacturers supporting the major market leaders, in solving the specific needs and design requirements.
Medical - Portable Equipment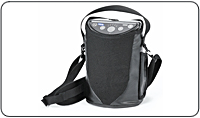 Portable medical equipment is critical in providing protection to individuals in need of medical care on the go. MP has provided unique circuit protection solutions requiring high product performance standards to protect this equipment, including additional product reviews and testing to ensure products help support individuals in need of medical care.
Military Vehicles
Our circuit protection products and solutions have been used by military vehicles, platform and contract manufacturers for over 15 years. The rugged and high performance requirements on military vehicles are familiar territory for MP including the latest generation of MRAP All Terrain Vehicles.
Power Management & Battery Backup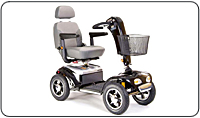 MP has been a respected supplier to manufactures of battery charges to UPS systems for industrial and consumer use for over two decades. Our products and solutions are present on several leading manufacturer's products. The variety of product offerings, along with the range of electrical specifications, allow MP to serve the broad range of unique equipment used by consumers and industrial professionals throughout the world.
Recreation Vehicles (RV)
The RV industry offers unique requirements in both AC and DC systems in the varying degree of electrical equipment used in the vehicles. MP's product offerings are ideal for both the RV manufacturers and suppliers, due to our extensive range of options available.
Residential & Appliance
Countries throughout the world require unique circuit protection solutions in order to meet local or national codes and standards. MP has been involved for over 40 years in providing products that support manufactures to meet the codes and standards required in specific countries and regions of the world. MP works with manufacturer's of equipment as well as agencies and national standards in order to help in qualifying products and equipment for industrial and commercial use locally.
Specialty Vehicles
Ranging from floor scrubbers to highly customized and mechanized off road vehicles, MP provides products that meet both DC or AC or both in order to serve as the electrical protection backbone of these varying ranges of specialty vehicles. The wide variety of product features and extensive range of power ratings, both AC and DC, make MP circuit protection products especially attractive to these types of manufactures.